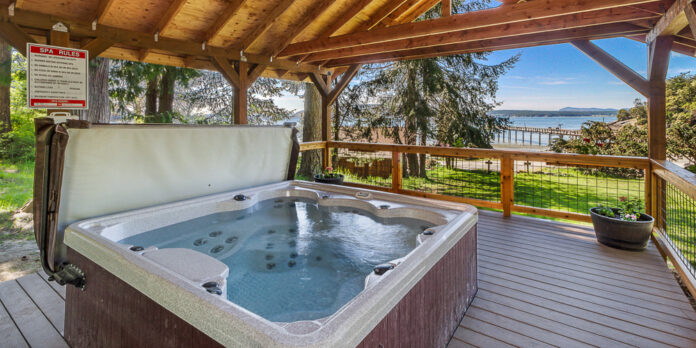 A hot tub is a fun thing to have in any house. It adds a lot of value to the house and gives a new and refreshing means of relaxation and stress relief, as well as a fun hangout space for the family and the guests. Recently the demand for hot tubs has gone up, which led to a lot of new manufacturers coming into the market with their own hot tubs & spas. The large number of options drives the price of these otherwise luxurious products a bit downwards, but it also makes choosing the right hot tub very difficult.
To help you with that decision, we have made a list of things you need to consider before you choose the hot tub for your house. There are a lot of features and aspects of every hot tub, but we aren't going to talk about them. Instead, we will focus on what type of hot tub you need, depending on your needs and usage. So, let's get into it.
Use Of Hot Tub:
The first thing you need to consider before even looking at hot tub options is that what will you be using the hot tub for. There are THREE broad reasons you would think of buying a hot tub.
Relaxation: If you want a hot tub that you can install in your house and use whenever you feel stressed and tired, you can buy an entry-level fixed hot tub that will be ready for you within a couple of minutes whenever you want to detox and destress. With a fixed hot tub, you will save money but still get to reap the benefits of a hot tub.
Fitness: As for fitness, you need a high-quality hot tub with features that can help you and your body relax and exercise at the same time. Look for a hot tub that allows you to controls the jet speeds, positioning, and other water flow settings. Hot tubs with built-in exercise equipment are available too, but they are a bit pricey.
Socializing: Lastly, if you only want a hot tub for socializing with your friends, family, or co-workers, a portable mid-level hot tub will do nicely. They will cost less, have some nice features, but properly serve the purpose of a hot tub in which you can spend quality time with your friends and family. You can also move these around with ease, so if someone asks to use your hot tub, you can just tell them to take it and send it back after use.
Types Of Hot Tub:
There are THREE different types of hot tubs. We will discuss which type of hot tub suits which type of usage in the below heading. But first, let's see the different types of hot tubs:
Inflatable Hot Tubs: These are the cheapest hot tubs and work a little like the inflatable swimming pools. You can inflate them, fill water, turn on the jets and enjoy a hot tub session. After usage, just deflate them, and store them away safely.
Permanent Hot Tubs: Usually fixed into the ground, these permanent hot tubs are a  bit pricey but come with a lot of features. If you have a big space and want to install the best of the best, you should only look at permanent hot tub options.
Portable: You can also buy a portable hot tub if you feel like you want the freedom of moving it around as and when needed. There are a lot of options in this category, and if feel the permanent hot tubs seem too expensive, you can always buy a portable one and get it fixed on a foundation of concrete.
How Many Seats Do You Need?
You also need to consider the number of people you will be hosting. If you buy a smaller hot tub or spa system, some of your guests might not get to relax in your hot tub with you. If you have space and money, buy the bigger hot tub unless you are sure that you won't need it. You can get spas and hot tubs for 1-2 persons up to 7 to 9 persons, so choose wisely and spend your money in the right manner.