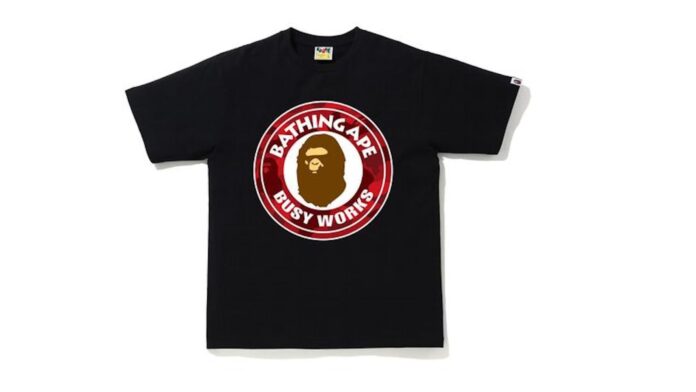 Do you know what bape shirts are? It is a Japanese brand which makes street style wears. Many people do not know that bathing ape is actually its real name. This brand was established in 1993 and soon gained immense popularity because of its versatile clothes. The trendsetting designs and unique styles became this brand's identity. Over the last several years, these bape shirts have started becoming popular among the youth because of their durable material and innovative designs. Since their name is related to the sea and bathing, their most famous design is the shark logo on the front, although there are many more cool designs available too.
Since the bape shirt is so versatile, it can be styled in various different ways. If you are bored of styling them in the same way whenever you wear them, this post is for you. Following are some of the cool ways to style bape shirts. Read on!
Pair them with jeans or shorts
The most trendy way to style a bape shirt is to match it with clean jeans or shorts. This combination looks casual and can introduce variation into it, depending on the occasion. For a more homey look, try combining your Bape shirt with ripped jeans and sneakers. Bape shirts with shorts are a great look for summertime or when you're trying to show off your legs. A pair of denim shorts and sneakers will look very cool. If you want to dress up your look, try matching your shirt with some khaki shorts and sandals.
Pair camo with a camo
Another fun way to style a Bape shirt is by pairing it with other items in the same camo print. This could be joggers, shorts, or even a hat. If you want to try this look, make sure not to go overboard with the camo. Too much of it can look busy and overwhelming. Instead, stick to two or three pieces in different shades of camo. This will give your outfit some variety while still staying on theme.
Layer-up the bape shirt
One great way to style a Bape shirt is by layering it over another shirt. This could be a plain white tee or a tank top. You could also layer it over a long-sleeved shirt if you want extra warmth. If you go this route, make sure the shirts fit well so that they don't look bulky. You can tuck the bottom shirt into your pants or leave it hanging out. Either way looks great!
Half-tuck style
For a casual yet put-together look, try half-tucking your Bape shirt into your pants. This works best with jeans or chinos but can also look good with shorts in the summertime. To do this, simply tuck the front of the shirt into your pants while leaving the back untucked. This creates a relaxed yet stylish silhouette that is perfect for everyday wear. You can also experiment with tucking just one side of the shirt in for an asymmetrical look.
Bottom line
There are lots of ways to style a Bape shirt! Whether you layer it over another shirt, pair it with other items in the same camo print, or half-tuck it into your pants. You're sure to turn heads when you step out wearing this trendy streetwear brand. Remember that you can dress up or dress down your look depending on the occasion. Experiment with different looks until you find one that suits your personal style and preferences.